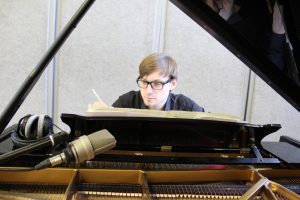 Inspired by composers like Ennio Morricone, Jerry Goldsmith and John Williams, Sascha started his career with composing music for short films by film students.
While studying classical and pop piano at the University of Music and Theatre in Rostock (Germany) he composed music for over 40 films including documentaries, branded content, short films, feature films and TV series for German television. After his graduation he additionally started to compose for TV commercials.
His approach for scoring a film is driven by finding the most suitable musical language for the film's plot, which is why each of his work sounds so unique and colourful in its own way. Depending on the project he has recorded soloists, ensembles and orchestras to ensure the best possible result.
Raised in a musician's family, Sascha began to study classical piano at the age of 8. After finishing high school he continued to study piano, music theory and composition at the University of Music and Theatre Rostock where he analysed the early music of the 15th century up until the late romantic period, jazz and film composers of the 20th century which enables him to compose in a huge variety of styles. During this time he also played piano in jazz, pop and rock bands, which influenced his writing for film further.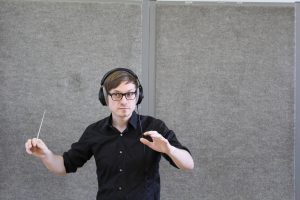 He orchestrated music for the feature film "eMancipation", which won awards at international film festivals including: Audience Award – Kansas International Film Festival; Best Dramatic Film – IFS Film Festival Hollywood; Best Foreign Film – New York Winter Film Awards.
At the moment he lives in London and Cologne where he recently finished working on an Album for EMI Production Music.